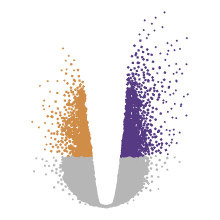 RNA-Seq is a powerful tool for measuring gene expression changes with many applications including:
Assessing response to treatment or disease.
Identification / characterization of complete transcriptomes.
Investigation of protein coding (mRNAs) and non-coding RNAs (ncRNAs).
Identification of novel transcript isoforms, variants, and alternative splicing events.
Active Motif provides a comprehensive RNA-Seq service that includes everything from isolation of RNA to data analysis. Combine our worldwide leading ChIP-Seq services with RNA-Seq to gain an even greater understanding of your biological system.
What our customers are saying about us:
"We have been using Active Motif for our ChIP-Sequencing and RNA-Sequencing services for more than five years, and have been extremely impressed by the quality, comprehensiveness and the understanding of our project needs with respect to actual data and bioinformatics analysis."
Danish Sayed, PhD
Rutgers
Newark, New Jersey
View complete list of testimonials >
RNA-Seq Services Information Request
---
Active Motif's end-to-end RNA-Seq service includes:
Isolation of total RNA from cells or tissues.
Assessment of RNA quality/integrity using an Agilent Bioanalyzer.
polyA+ RNA enrichment.
Directional library generation and QC of NGS library.
Next-generation sequencing using the Illumina platform.
Comprehensive bioinformatics and data analysis, including integration of RNA-Seq and ChIP-Seq data sets.
Our expert scientists will also consult with you on project-specific details and outline an appropriate experimental design. Custom bioinformatics / data analysis services are also available.
Sample Submission Portal
Our online sample submission portal allows you to easily upload your service project samples and track your project status. Follow the sample submission instructions in the portal to ensure that all your samples arrive at Active Motif in the best possible condition and properly associated with your project.
To learn more about Active Motif's Custom Services, please download our Custom Services Brochure or send us an Epigenetic Services Information Request.
Name
Cat No.
Price
RNA Sequencing
25051
Get Quote
Search our database of customer publications that have used our RNA-Seq services.
---