Because polystyrene transfers sonic wave energy much more efficiently than polypropylene, Active Motif highly recommends that its Polystyrene Sonication Tubes be used with multi-sample sonication. Use of polypropylene tubes in indirect sonication has been shown to reduce the extent to which the chromatin is sheared (see the Tube Comparison tab below).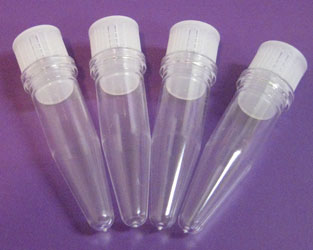 Figure 1: Polystyrene Sonication Tubes.
Name
Format
Cat No.
Price
Sonication Tubes / Caps, 1.5 ml polystyrene
200 tubes
53071
¥1,960
Buy
1000 tubes
53072
¥6,460
Buy
Improved shearing results using polystyrene tubes
A multi-sample sonicator was used to shear chromatin from 3T3 cell samples in both polystyrene and polypropylene tubes. Because cup horn sonicators use an indirect shearing method that requires the sonic wave energy to pass through the water bath and the wall of the tube, use of polystyrene tubes enables more efficient shearing, with far less high-molecular weight material remaining over after sonication (Figure 2). Therefore, Active Motif highly recommends use of its Polystyrene Sonication Tubes when performing indirect sonication using cup horrn sonicators.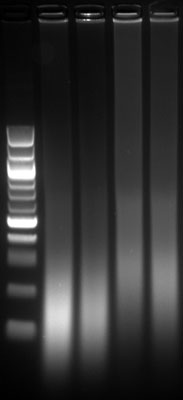 Figure 2: Chromatin shearing in polystyrene versus polypropylene tubes.
Contents
One or five bags containing 200 polystyrene sonication tubes (1.5 ml, non-sterile) and 200 polyethylene caps per bag.