<< Back to MOTIFvations Blog Home Page
Development & Characterization of Recombinant Human COVID-19 Antibodies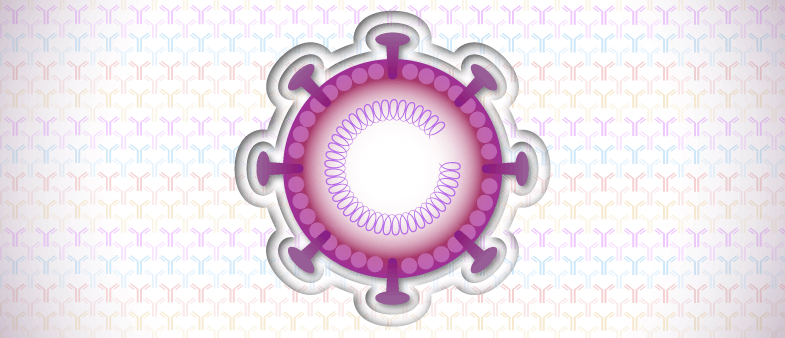 June 3, 2020
COVID-19 is one of the biggest public health issues in recent history and it has changed the daily lives of almost everyone on the planet. Many biotechnology and pharmaceutical companies, including Active Motif, have been working around the clock since the novel coronavirus outbreak started in China to try to develop new tools to test for and treat the infection.
In February, Active Motif announced that we were part of a collaboration that led to the first cloning, expression, and characterization of recombinant human antibodies from patients that were infected with coronavirus but mounted an immune response and recovered.
These recombinant human COVID-19 antibodies that were generated using our proprietary AbEpic™ platform are now available to the research community. We are also looking for partners and collaborators to continue the development of these recombinant antibodies for diagnostic and/or therapeutic purposes.
Contact Us for More Information or to Collaborate
What is COVID-19?
COVID-19, which is short for coronavirus disease 2019, is the official name of the respiratory disease caused by infection with the novel coronavirus SARS-CoV-2.
The COVID-19 outbreak began in Wuhan, Hubei Province in China, and now almost every country in the world has confirmed cases. COVID-19 was officially declared a worldwide pandemic on March 11th, 2020.
Common symptoms of COVID-19 include fever, tiredness, and a dry cough. COVID-19 patients can also experience shortness of breath, aches and pains, a sore throat, and in some rare cases, symptoms can also include diarrhea and/or nausea.
Why is it Important to Study this Novel Coronavirus?
The virus that causes COVID-19 was named SARS-CoV-2 because it is a coronavirus that is genetically similar to, yet distinct from, the virus that caused the severe acute respiratory syndrome (SARS) outbreak in 2003.
Studying the details of how this virus replicates and causes the disease will allow scientists and physicians to more rapidly develop fast and accurate methods of detection as well as to deploy therapeutic and vaccine strategies.
For example, learning about the critical aspects of the viral life cycle will help researchers identify the best drug targets and, in some cases, doctors can potentially use treatments that are effective at inhibiting other related viruses in efforts to treat SARS-CoV-2 infections.
How Can Antibodies Help Diagnose or Treat COVID-19?
Like many viruses, the COVID-19 virus attaches to a cell that it is infecting through an interaction between a spike protein on the surface of the viral particle and a receptor protein on the surface of the cell.
Since the spike proteins are on the surface of the viral particles, antibodies that bind very specifically and with high affinity to the spike protein can be used in immunological assays like ELISAs to detect the presence of the virus in biological samples.
Furthermore, the detection of antibodies that are specific for the spike protein in patients is a way to determine if a patient was previously infected with the COVID-19 virus and has recovered due to their immune response.
A team of researchers from Germany, Austria, and Russia recently published a report in the scientific journal Cell and concluded that the receptor for SARS-CoV-2 is a protein called ACE2.
Antibodies that bind to the spike protein and prevent it from interacting with ACE2 can "neutralize" the virus, making it unable to infect more cells and therefore treating or limiting the disease. In many patients, the adaptive immune response will develop antibodies to the spike protein that will control the spread of the virus and prevent the disease from becoming severe. However, in some groups of patients, such as the elderly and individuals with certain pre-existing risk factors like heart disease, asthma or other chronic respiratory diseases, or cancer are more likely to develop more serious disease symptoms without medical treatment.
This process of antibody-mediated virus neutralization can also happen through "passive immunity" which involves giving patients antibodies against the spike protein as a treatment. Passive immunity treatments can be performed by removing the serum from someone that was infected with the virus and generated an effective immune response. However, many potential complications can arise from this approach, including potentially exposing the infected patient with additional viruses, so a better and safer alternative is to use highly characterized and purified recombinant antibodies as the therapeutic molecule.
Development of Recombinant COVID-19 Antibodies
Active Motif is a leading manufacturer and provider of research-grade antibodies. Over the many years that we have been manufacturing antibodies for research use, we have continued to advance antibody generation technology by developing novel and innovative technologies to produce recombinant antibodies.
Immediately after the news of the novel coronavirus outbreak in China, scientists at Active Motif Shanghai (a subsidiary of Active Motif, Inc.) started a collaboration with other researchers at Fudan University and its affiliated Public Health Clinical Center to isolate, clone, express, purify, and characterize antibodies from patients infected with the COVID-19 virus.
A combination of having offices and laboratories close to the initial outbreak site and having the right technology for single-cell antibody screening and recombinant antibody generation allowed Active Motif and our partners to respond rapidly to this public health crisis and be the first group to produce recombinant human COVID-19 antibodies.
Contact Us for More Information or to Collaborate
The AbEpic™ Approach to Generating Recombinant Antibodies
AbEpic is a proprietary platform developed by Active Motif that combines the identification of antigen-specific B cells with high-efficiency cloning of antibody heavy and light chains from those cells to yield fully recombinant antibodies with high target specificity.
The AbEpic platform for antibody development has the following advantages over other approaches:
Improved Specificity: Antibody cross-reactivity is significantly reduced by selective panning to remove B cells lacking the desired specificity.
Scalable Production: The recombinant antibodies that are the end product of this platform can be produced at high-volume manufacturing scales under very tightly controlled and regulated conditions, ensuring high quality and essentially limitless supply of these antibodies.
Complete Flexibility: The variable regions of the antibody heavy and light chains can be cloned into a variety of immunoglobulin expression vectors, providing flexibility for use in different downstream applications, such as in vitro diagnostics or therapeutic applications.
In partnership with our collaborators at Fudan University, Active Motif scientists used the AbEpic platform to successfully perform single-cell analysis of B cells from patients that recovered from COVID-19, cloned and expressed the antibody genes, and purified and characterized the recombinant human antibodies.
The characterization assays have demonstrated that these antibodies bind to the SARS-CoV-2 spike protein with high specificity and sensitivity. They also interfere with the binding interaction between the viral spike protein and the ACE2 receptor, suggesting that they have the ability to block or inhibit infection of the COVID-19 virus. These recombinant COVID-19 antibodies have demonstrated potent neutralizing activity in in vitro infection assays with pseudotyped viruses bearing the SARS-CoV-2 spike glycoprotein.
Manufacturing of these recombinant human COVID-19 antibodies has been scaled up and they are available in up to gram quantities to the scientific community for research and commercial applications.

We're in this Fight Against COVID-19 Together, So Let's Work Together!
Our SARS-CoV-2 recombinant antibodies and recombinant proteins can also be developed further for use in diagnostic applications or therapeutic approaches and Active Motif is looking for partners and collaborators to help take these next steps. Contact us to discuss how we can work together or to obtain a quote for a bulk order.
---
About the author
Kevin Bryant, Ph.D.
Kevin was born in Northern California, in the small town of Eureka, but his studies brought him to the East Coast for about a decade where he came to love Boston sports teams and ended up meeting his wife. Now back home in his native California, he likes to explore the San Diego area with his family and friends. When not working at Active Motif or shopping at Costco, Kevin enjoys trying to become a wine connoisseur and is always searching for a beer he likes better than Pliny the Elder.
Contact Kevin on LinkedIn with any questions, complaints, or compliments – or to get IPA recommendations.
---
Related Articles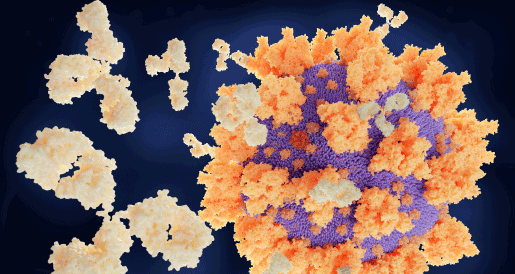 July 21, 2020
A team of scientists developed recombinant antibodies targeting SARS-CoV-2. Several of these antibodies were strong binders to the Spike S1 protein or the RBD and were able to effectively neutralize the infectivity of SARS-CoV-2, suggesting that they could be further developed and used as therapeutics against COVID-19.

Read More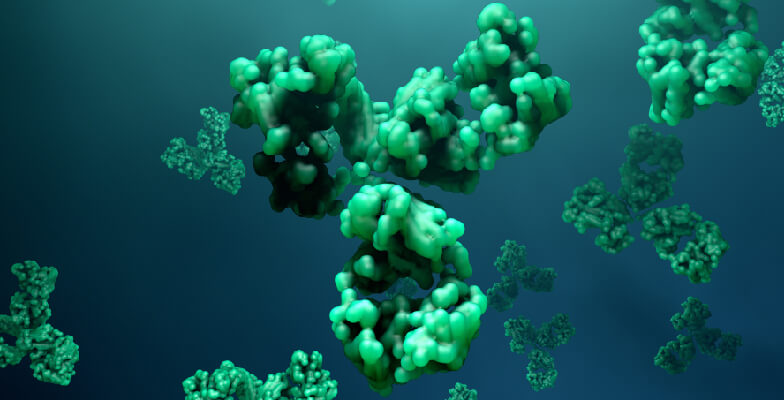 May 21, 2020
Antibodies are one of the most common, and most powerful, tools used by researchers. This article covers what recombinant antibodies are, and how they are different from polyclonal and monoclonal antibodies.

Read More
<< Back to MOTIFvations Blog Home Page