FactorPath ChIP-Seq Services
map transcription factor binding across the genome
FactorPath ChIP-Seq can be used to map the binding of novel transcription factors, identify the consensus binding motifs of poorly characterized transcription factors and to map changes in the binding of transcription factors in response to drug treatments, in immune cells challenged with various pathogens, as well as in WT and KO models of important genes.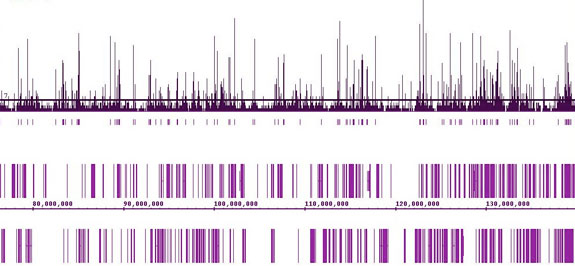 Figure 1: FactorPath™ ChIP-Seq maps MITF binding sites on chromosome 9.
ChIP-Seq was performed using chromatin from a human melanoma cell line (2.5 million cells) and a MITF (Microphthalmia-associated Transcription Factor) monoclonal antibody (Catalog No. 39789). ChIP DNA was sequenced on the Illumina GA II and 19 million sequence tags were mapped to identify MITF binding sites across the genome. The image shows hundreds of MITF binding sites across a 60 million bp region on chromosome 9.