<< Back to MOTIFvations Blog Home Page
Epigenetics of Liquid Biopsies, Histone Ubiquitination, and piRNAs & SUMO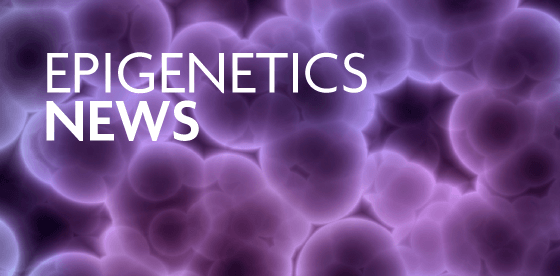 January 22, 2020
The epigenetics field is moving quickly, hundreds of new papers are published every month, making it hard to keep up with the newest findings. We're trying to make it a little easier for you to stay up-to-date in this exciting area of biology by scouring the literature and bringing you short and easily digestible summaries of the most interesting and most impactful discoveries in epigenetics research each month.
This month we cover new approaches to investigate epigenetics and proteomics of liquid biopsies, a new role for histone ubiquitination in regulation of gene expression, and new insights into piRNA-mediated transcriptional silencing.
Combining Epigenetic and Proteomic Analyses with Liquid Biopsy Samples

In a recent study appearing in the journal Nature Communications, scientists have performed an epigenome-wide association study (EWAS) to correlate circulating blood plasma proteins with changes in DNA CpG methylation and transcriptomics. The aim of this study was to correlate specific epigenome patterns and proteomics profiles from blood plasma samples with certain disease states and phenotypes.
The researchers were able to identify correlative networks linking DNA methylation and proteomic changes with disease endpoints.
These results are promising because they may eventually lead to targeted and personalized approaches to treating certain human diseases, including common disorders such as chronic low-grade inflammation.
Reference: Zaghlool, SB. et al. Epigenetics meets proteomics in an epigenome-wide association study with circulating blood plasma protein traits. Nature Communications 11: (1):15. (2020)
Link
---
Want to keep reading about the best ways to perform epigenetic analysis of liquid biopsy samples? Check out our article on the tools available to study the epigenetics of liquid biopsies.
---
New Role for Histone Ubiquitination in the Regulation of Gene Expression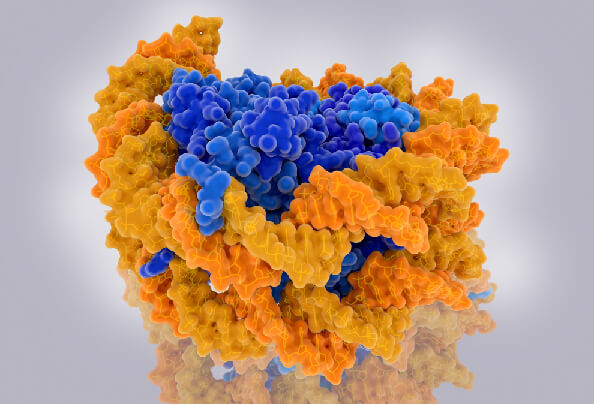 In a recent issue of the journal Molecular Cell, Simone Tamburri and a team of researchers in Italy have revealed the mechanistic role of histone H2AK119 monoubiquitination in regulating the repressive activity of Polycomb group protein complexes.
Using a catalytic inactive mutant of RING1B protein, which is an E3 ubiquitin ligase and a core subunit of the Polycomb repressive complex 1 (PRC1), the scientists observed decreases in the overall levels of the H2Ak119ub1 modification as well as decreases in the activity of the PRC2 complex and decreases in the levels of the repressive H3K27me3 modification.
These results suggest that monoubiquitination of histone H2A on lysine 119 deposition is a key epigenetic mechanism responsible for the repression of gene expression mediated by Polycomb group proteins.
Reference: Tamburri, S. et al. Histone H2AK119 Mono-Ubiquitination Is Essential for Polycomb-Mediated Transcriptional Repression. Molecular Cell S1097-2765(19)30890-1 (2019)
Link
Piwi-Interacting RNAs and SUMO Emerge as New Players in the Epigenetics Game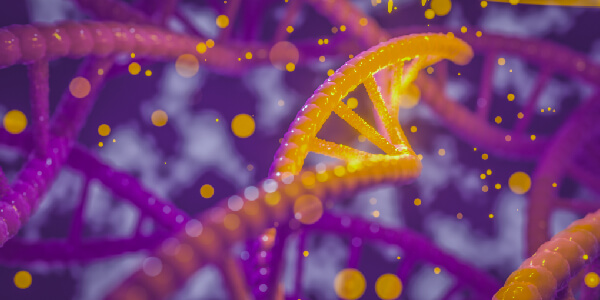 In their recent work published in the journal Molecular Cell, Ninova and collaborators have elucidated the role of the SUMO E3 ligase Su(var)2-10 and the SUMO pathway in chromatin-mediated silencing of gene expression.
There are many mechanisms that contribute to the regulation of gene expression. One of the most common regulatory pathways involves transcription factors and other DNA-binding proteins inducing or repressing transcription. There are also several different non-coding RNA-based mechanisms that contribute to the regulation of gene expression.
In particular, piwi-interacting RNAs (piRNAs) are a type of small non-coding RNA that repress gene expression through epigenetic and post-transcriptional mechanisms. piRNAs play a major role in silencing transposons and repetitive elements. However, the mechanisms by which piRNAs silence gene expression are not completely understood.
In this report, the researchers observed that in Drosophila, the small ubiquitin-like protein SUMO and Su(var)2-10 are responsible for depositing piRNA-guided repressive chromatin modifications and therefore mediating piRNA-dependent gene silencing.
Furthermore, the team of scientists found that piRNA-based silencing occurs through interactions between Su(var)2- 10 and the piRNA/piwi complex, and recruitment of the histone methyltransferase SETDB1 to the target loci.
Taken together, these results advance the understanding of how piRNAs silence transcription through epigenetic mechanisms and how chromatin modification contributes to the regulation of gene expression in general.
Reference: Ninova, M. et al. Su(var)2-10 and the SUMO Pathway Link piRNA-Guided Target Recognition to Chromatin Silencing. Molecular Cell S1097-2765(19)30841-X. (2019)
Link
---
Want more epigenetics news? Check out our Epigenetics News Archive.
---
<< Back to MOTIFvations Blog Home Page