ChIP Kit Selection Guide:
Since Active Motif offers so many different ChIP kits and products, we have put together the following guides to help you find the right product for your research. Clicking on each image will open a larger version.
What is your source material?
Cultured Cells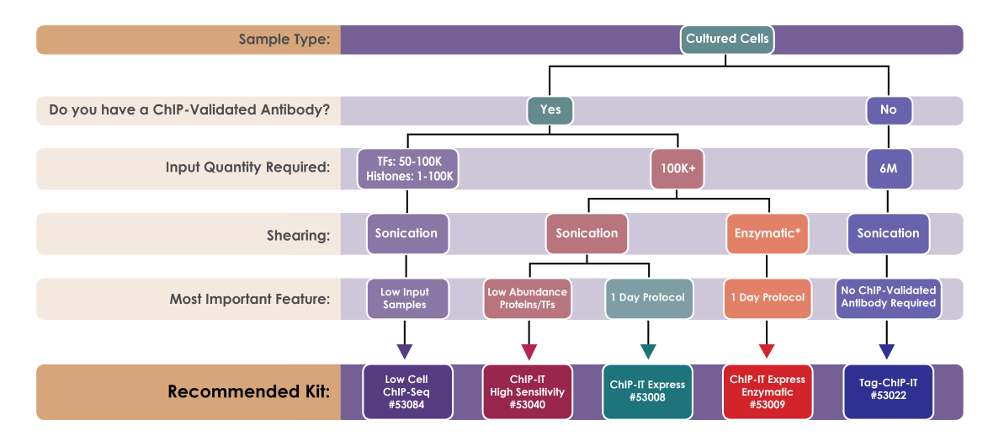 Frozen/FFPE Tissue or PBMCs

Note*: Enzymatic shearing is inherently biased. Sonication is the preferred shearing method, if possible.