Suspension Cell FACE™
adapt any FACE Kit for use with non-adherent cells
The Suspension Cell FACE module was designed to be used with any colorimetric or chemiluminescent FACE Kit; it provides you with 96-well filter plates that make it easier to perform washing & liquid handling steps through use of an appropriate vacuum manifold.
Simply substitute the filter tissue culture plates provided in Suspension Cell FACE for the standard 96-well plates supplied with FACE Kits, and use the Suspension Cell Blocking Buffer in place of the Antibody Blocking Buffer. In addition, fluorescent Hoechst stain is included for normalizing results, as the Crystal Violet stain included in FACE Kits stains the filters of the 96-well filter plates.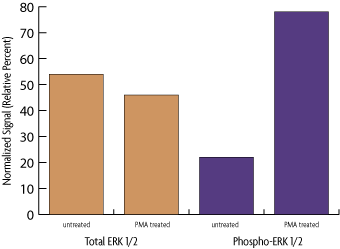 Figure 1: FACE ERK1/2 with the Suspension Cell FACE module.
The FACE™ Method
In FACE, cells are cultured in 96-well plates and stimulated to induce the pathway of interest. Suspension Cell FACE provides filter tissue culture plates designed to optimize assays using suspension cells. Following stimulation, the cells are fixed rapidly, which preserves activation-specific protein modifications. Each well is then incubated with a primary antibody specific for the activated protein of interest. Subsequent incubation with secondary HRP-conjugated antibody and developing solution provides a colorimetric or chemiluminescent readout that is quantitative and reproducible (Figure 1). The number of cells in each well can be normalized easily with the provided Crystal Violet solution. FACE Kits also contain primary antibody specific for the native inactive protein, so you can monitor both native and activated protein levels in the same experiment. FACE eliminates cellular extractions, radioactive kinase assays, time-consuming Westerns and inefficient epitope interactions that occur on membranes. FACE is a highly sensitive high-throughput assay designed for detecting activated proteins within mammalian cells.

Figure 1: Flow chart of the FACE process.
Contents & Storage
Two 96-well filter colorimetric or chemiluminescent tissue culture plates, FACE Blocking Buffer and Hoechst Stain. Store reagents at 4°C. All reagents are guaranteed stable for 6 months when stored properly.