Histone PTM Multiplex Service
profile histone modifications in multiplex
Active Motif's Histone PTM Quantitation Service gives you access to ground-breaking technology that enables high-throughput multiplexed screening of histone modifications. The service uses Luminex
®
xMAP
®
magnetic bead-based multiplexing technology to simultaneously measure multiple histone modification targets in a single reaction. This first-of-its-kind multiplex epigenetic assay generates more data with less sample than traditional western blot or ELISA methods.
Technology covered under U.S. Patent No. 8367334 b2.
---
Histone PTM Services Quote Request
---
Assay Features
Minimal cell requirement of 250,000 cells is sufficient to quantify 13 histone modifications.
Detects ≥ 10% difference between samples.
Controls include total H3 and samples containing known PTM changes.
Histone PTM Quantitation Service includes:
Assay design.
Sample preparation.
Completion of the Luminex assay.
Data analysis.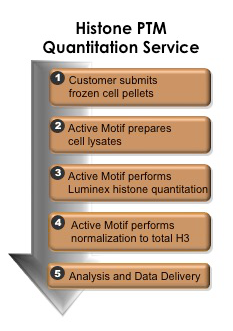 Name
Cat No.
Price
Histone PTM Quantitation, 8 Sample Service
25062
Get Quote
Luminex Histone PTM Bead Set
25063
Get Quote

Figure 1: Data from our Histone PTM Quantitation Service shows increased histone acetylation in response to SAHA-mediated HDAC inhibition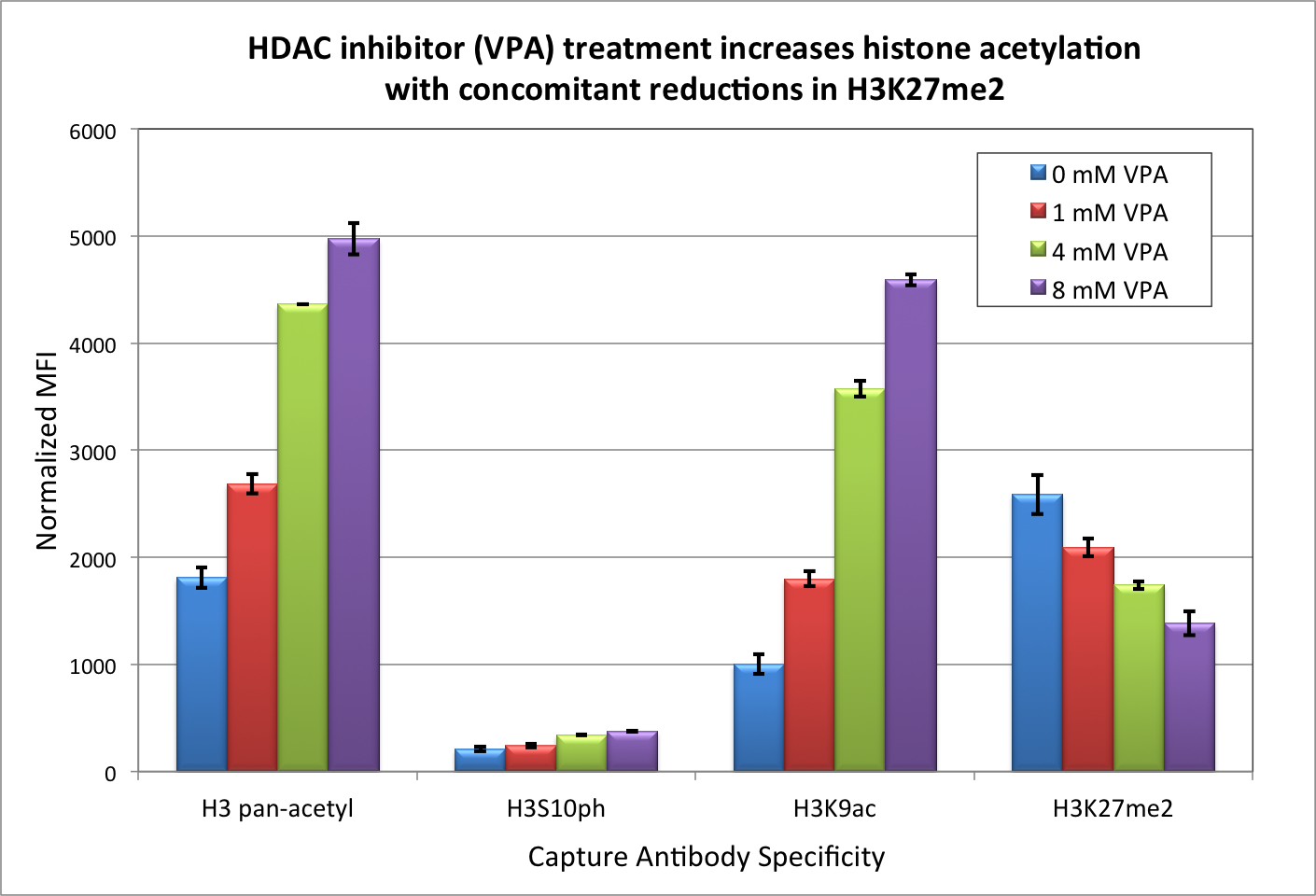 Figure 2: HDAC inhibitor (VPA) treatment increases histone acetylation with concomitant reductions in H3K27me2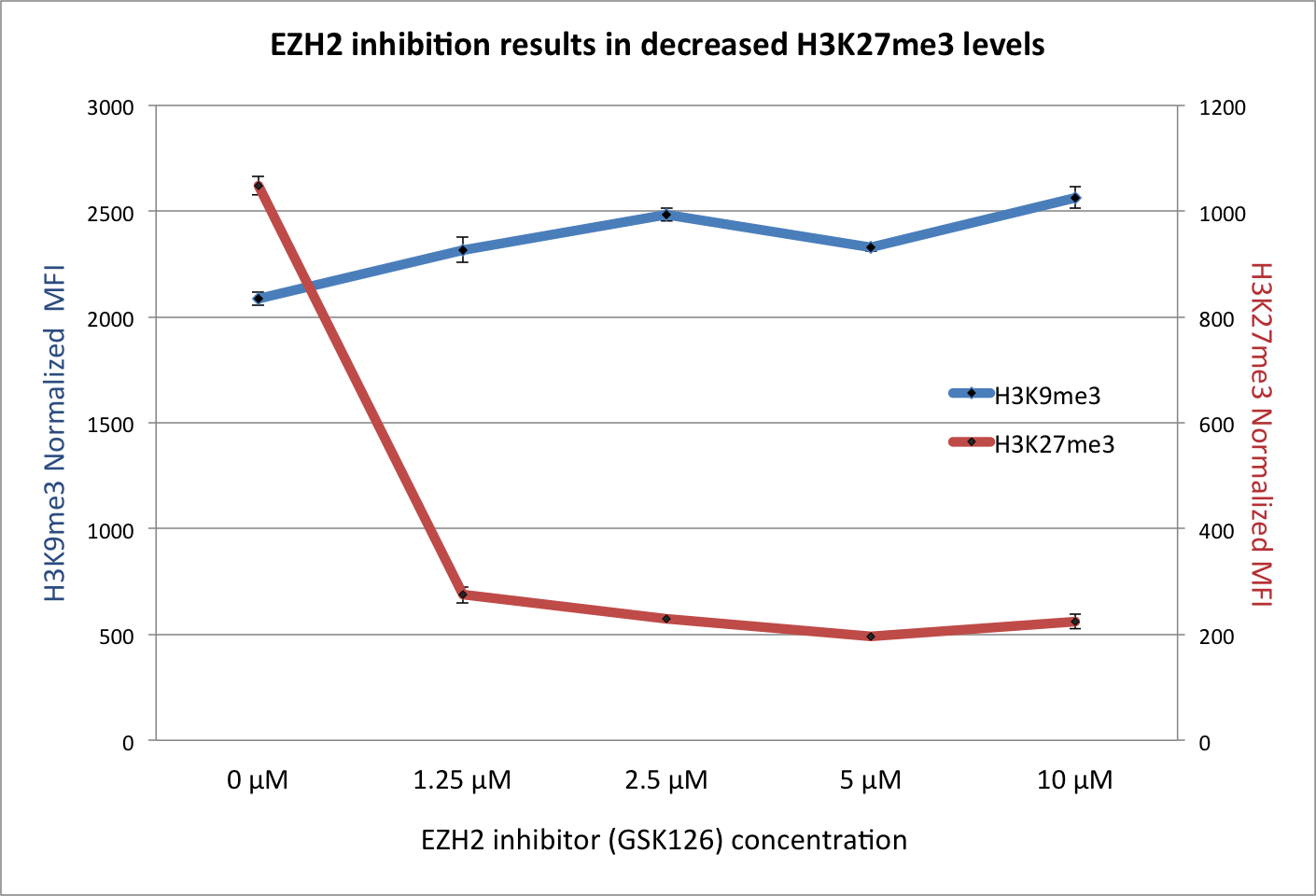 Figure 3: EZH2 inhibition results in decreased H2K27me3 levels